After starting the season 9-3 and in prime position to not only win the NFC East, but also potentially securing a first round bye, the Philadelphia Eagles fell apart down the stretch winning just one of four December games which resulted in a 10-6 record that wasn't good enough to make the playoffs.
Looking back on the season, there were many ups and downs on both sides of the football. On the offensive side of the ball Jeremy Maclin stayed healthy and had a Pro Bowl caliber year, posting 85 catches for over 1,300 yards and 10 touchdowns. Rookie Jordan Matthews also had a very good season, catching 67 passes for 872 yards and eight touchdowns. Even though LeSean McCoy fell off a little bit this year as far as total yardage, McCoy still ran for over 1,300 yards and finished third in the NFL in rushing.
On the defensive side of the ball, Malcolm Jenkins had a very productive year bringing leadership and good play out of the Safety position. The entire front seven was very good, including standouts such as Connor Barwin who led the NFC in sacks with 14.5, and Fletcher Cox who had a Pro Bowl caliber year. Brandon Graham made great strides this year, along with Vinny Curry as they both showed great pass rushing ability.
However, like I said there were many "downs" as well. The secondary was horrible. No other word to use for them, outside of Malcolm Jenkins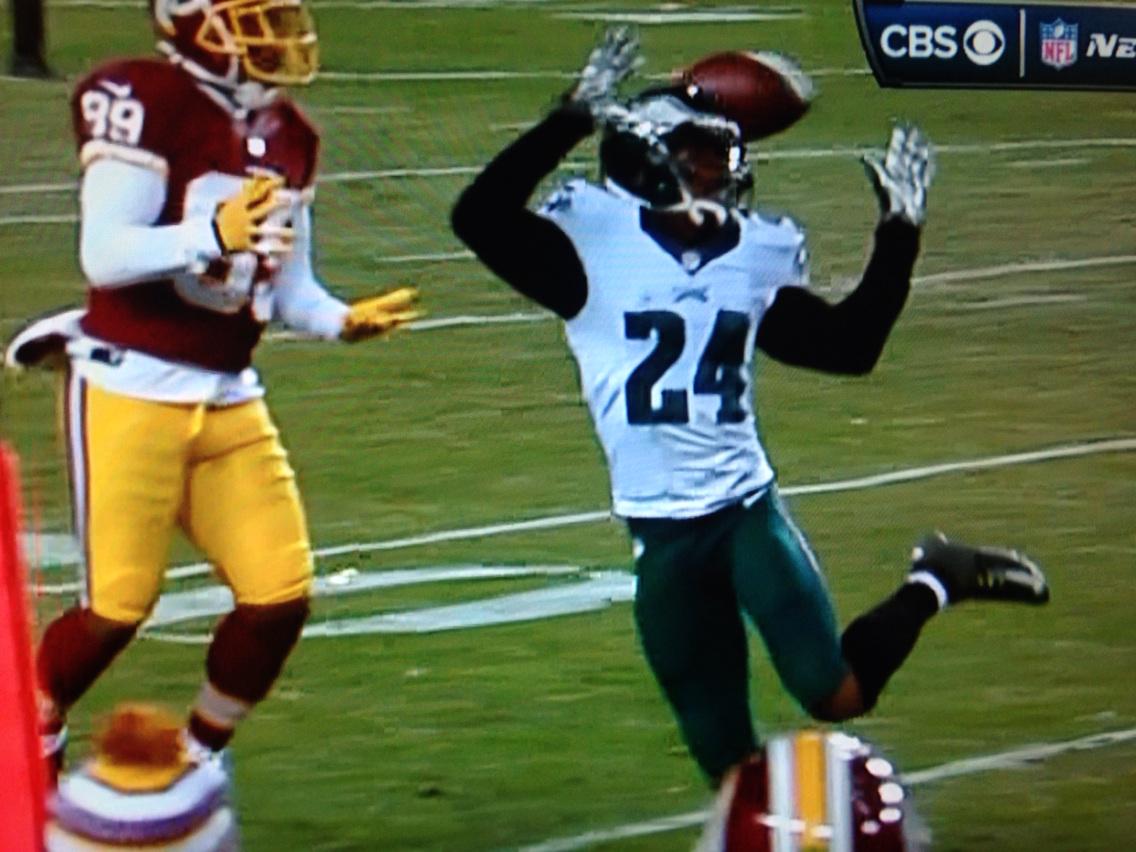 and Brandon Boykin. Bradley Fletcher and Cary Williams were absolutely torched all year long. Down the stretch in December when the Eagles were in prime position to seal the deal, Fletcher and Williams came up very small for the Eagles. Fletcher's best play that I can think of was the pass on third down that he stopped with his helmet in the fourth quarter against Washington in week 16.
Tags: Brandon Flowers, Byron Maxwell, Chip Kelly, Devin McCourty, Free Agency, jeremy maclin, Kareem Jackson, Nick Foles, Philadelphia Eagles, Sam Shipley, Torrey Smith